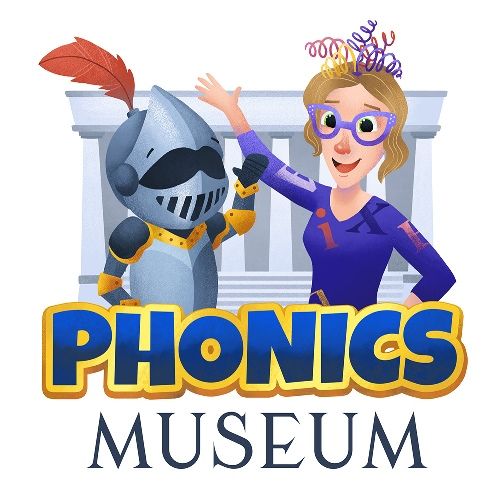 Since my kids enjoy playing the iPads, I like to have plenty of educational apps available.  The past few weeks, we have been checking out the new 
Phonics Museum App
from
Veritas Press
as part of the Homeschool Review Crew.  I was eager to let my little girls try this phonics program since we use the
Veritas Press Bible program
with our older kids and really like it.
About the Program: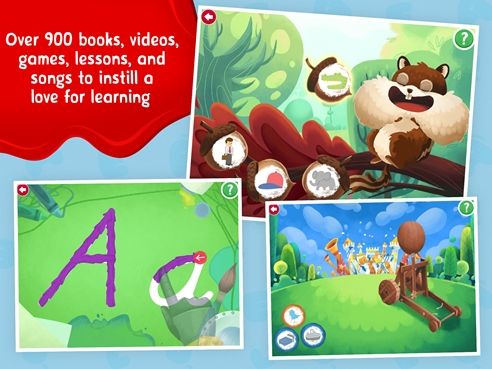 Currently available through the
App Store
, the
Phonics Museum App
helps reading become fun!  Geared toward ages 3-7,  your child can venture through the Phonics Museum and learn while Miss Biddle and Percival teach them the rules of phonics through over 900 books, videos, games, lessons, and songs.  Your child will enjoy singing songs, playing games, and watching videos, making this multi-sensory educational experience perfect for all learning styles.  Games can be anything from tracing the letters to tapping the screen when you hear certain sounds, and a bunch more.
Our Thoughts:
During our homeschool day, I require my children to only play educational games if they finish with their work early.  As mentioned above, we are already fans of products from Veritas Press, and now the Phonics Museum App is no exception!  We have been using the program with both our 6 and just-turned-8 year old daughters the past few weeks.  My 8 year old has struggled with reading until lately, and I think she has greatly benefitted from this program even though she is outside the recommended age bracket.  My 6 year old is does well with reading, but I think that she also has been succeeding with the Phonics Museum App.  We were given a year subscription to the program and I'm excited to see how much they will improve over the next year.
When I asked my 6 year old what she liked best about the program, she said that she likes the videos.  She explained that she liked watching the teacher, Miss Biddle, talk about the sounds and that it helped her learn.
With my 8 year old, we had her work through the program to try and solidify her knowledge of phonics and build her confidence in reading.
Both girls seemed to enjoy the program and didn't complain about learning through the app.  I also appreciate that it is pretty self-explanatory and doesn't require parental assistance once it's loaded properly.  This frees me up to help the bigger kids with their school while the young ones are happy learning.
Periodically, the program will email me about my children's status in the program.  I really like this option so I can keep track of how they are progressing.  If you prefer to not get the emails, you can unsubscribe easily.
For More Information:
For more information, you can check out Veritas Press on their website, Facebook, Pinterest, Instagram, and Twitter.  The app itself is free to download.  Membership is free for the first 2 weeks so you can give it a try, and only $9.99 per month after that.  Up to 3 students can be added under a membership for unlimited usage. Cancel anytime if you choose to not continue with the program.  It is available through iTunes only right now.
Be sure to check out more reviews on this great product and others by clicking the banner below.