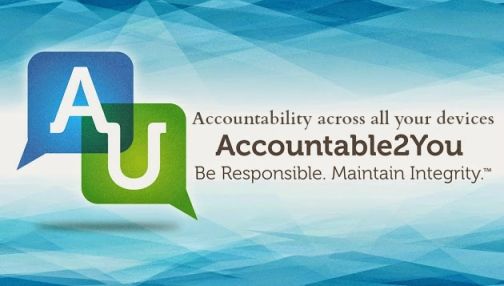 Our home is filled with devices.  iPads, iPods, cell phones, Kindles, and of course multiple computers for homeschooling.  Honestly until recently, we hadn't really given much thought on putting safeguards into place for our children.  I was super excited when the chance came to review an internet accountable software.  We were given the wonderful opportunity of checking out 
Accountable2You
, and were given access to the
Family Plan
.
About the Product:
Accountable2You is is an accountability software that you can use on multiple devices with a membership.  Basically it tracks the activity and will alert you when something fishy is triggered, whether in an internet search or even in a text message.  The program can be set up to have someone be the accountability partner and receive an instant text or email when there is questionable activity.  This program cannot be disabled unless you know the password and will instantly trigger an alert as well if it's attempted.
It's important to note that this is just an accountability program and NOT a web filter.  The website recommends other programs for filtering.
More than just accountability on devices, it can also be set up to alert if someone is on a device after a certain time.  This is perfect for kids that may try and sneak their device after it's supposed to be put up for the night.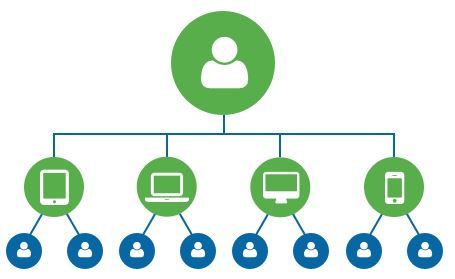 With the program, there are 4 plans to select from:
Individual Plan:  The individual plan is made for one person.  This is perfect for singles and can monitor up to 6 devices.
Family Plan:  The family plan can monitor up to 20 devices!  This even works for your kids that are away at College.
Group Plan:  In the group plan, each user in the plan can have up to 6 devices.  This is perfect for church groups or other groups that want to make sure they are accountable to someone.  Member accounts have all the features of an Individual account, including reporting, accountability partners, and alerts.
Small Business Plan: The Small Business Plan is designed for businesses wanting to monitor activity on devices used within their organization.  The administrator of the plan can set up unlimited devices, such as employee computers or tablets, and see all activity for all devices installed under their account.
My Thoughts:
This has actually been quite an interesting review!  Since using Accountable2You, it's opened up great discussions with our kids on what is appropriate internet usage and such.  Thankfully we haven't had any major alerts, but I'm so glad that we have this added for extra accountability.  We did have a couple yellow alerts.  My daughter was searching "cute shirts for girls" on Amazon and since it had the word cute and girls in the same search, it alerted me.  Even though it was an innocent search, it was good to know that the program was working and that it yellow flagged a questionable search so that I knew to go review that item.  We also had it triggered with some books that my kids were looking at.  It will tell you the exact time and device that triggered the alert.
I found the program really easy to install on every device except on the iPad and iPhone.  Android was super easy.  With Apple devices, you have to disable safari and use the Accountable2You app to access the internet in order for it to track.  With Android, I just had to install the app and set it up.  It tracks texts on Android but not on Apple.  It took a few extra steps, but wasn't too difficult.
My favorite part of the program is that it will still track if you go in the "incognito" mode if you don't want your internet history followed.  That is a very important feature to have with kids.
I'm thankful that we have installed this on our devices and will definitely renew when it is time.
For More Information:
For more information, please visit the Accountable2You website.  You can also find more on Facebook and Youtube.
Please click the banner below to find more reviews on this product and others with the Homeschool Review Crew.