Before this review, we hadn't heard of
Brinkman Adventures.
  Through the Homeschool Review Crew, we were introduced to their missionary stories when we received
Brinkman Adventures Season 4
to review.
About the Product:
Brinkman Adventures Season 4 features 12 episodes of adventures, each a little less than 30 minutes each.  Over 5 hours of audio entertainment on these 4 cds!  What's neat about The Brinkmann Adventures is that most of them are based on a true story from a real life family.  The adventures on this set take place in Cambodia, Russia, the Middle East, and more!  You can head on over to their website to find out more about the stories behind each of the episodes.
Also on their website, you can purchase either the physical copy of the adventures or download the audio dramas.  Downloads are $25.99 and physical copies are $31.99 for the 12 episode sets.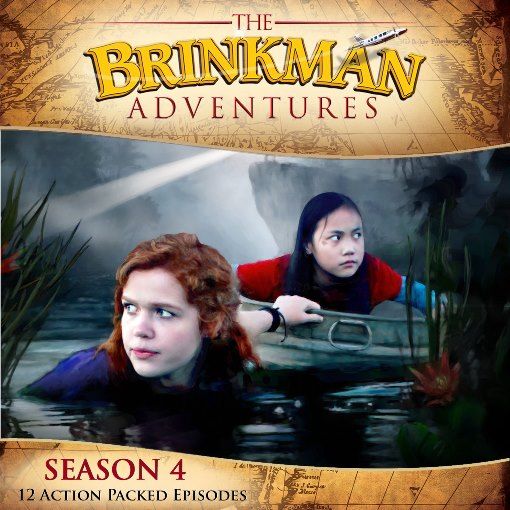 Our Thoughts:
When the CDs arrived, my 10 year old son took off with them.  He loves listening to books or audio dramas and was eager to get started with The Brinkman Adventures.  We actually had never heard of these adventures before!
The kids really liked listening to Brinkman Adventures Season 4 during their afternoon free-time.  They would have an episode going while they were building with their blocks or playing cars.
My son liked "A Paradise Lost" best.  He said he liked that the kids were doing activities to imagine what it would be like to be a missionary.  He found this one the most intriguing because he has always wanted to be a missionary or go on a missionary trip.  I think that will be definitely in his future.
I found "Aisha's Fear" incredibly inspiring.  The amazing strength that Aisha possessed from God was absolutely fascinating to me, given her situation.  God used Aisha in an incredible way to change so many people's lives.
Although we listened at home, these would make for wonderful car trip material.  I would recommend stopping in between each episode and discussing what was heard and how it can be applied.
I think we will be watching for more of these audio dramas in the future and possibly getting a few more for the children for Christmas.  They are inspiring, encouraging, uplifting, and help us to remember what all is going on out there in the world and I especially like that they are based on true stories and that I can read the story behind the story.
For More Information:
For more information, you can visit the Brinkman Adventures website.  You can also find out more on Facebook.
To read more reviews on this product and others, please click the banner below.