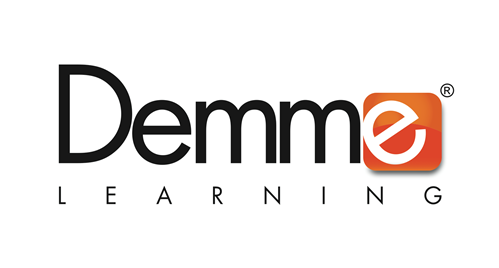 Math has always been somewhat of a struggle for my first born.  This year we started pre-algebra using a different curriculum and it just wasn't going so well.  She had a hard time grasping the concepts no matter which angle we tried, and we tried everything!  Supplementing with other programs, watching youtube videos, nothing seemed to help.
I was very excited to have the opportunity to review Math-U-See with the Schoolhouse Review Crew the past few weeks.  I've been wanting to put my hands on this material and check it out, so this was the perfect opportunity.  We packed away my daughter's current curriculum so we could focus completely on Demme Learning's Math-U-See Pre-Algebra Digital Packs.  We were so glad we did.

Math-U-See is a hands on math program that utilizes math manipulatives and has instructional videos for children and their parents to watch together.  Steve Demme has a passion for helping people understand difficult concepts and a desire to promote a lifelong love of learning.  He created Math-U-See over 20 years ago!
Math-U-See is now offering an enhanced version of their Instruction Packs online!  With the Digital Packs, you can purchase a 12 month subscription to access to streaming instruction videos and Instruction Manual PDFs, accessible through any internet browser, plus an online version of the Digital Manipulatives.  Math-U-See is perfect for on the go learning.
Other free online and downloadable resources are included with each level, as appropriate.  It's important to note that the Digital Packs do not include workbooks.
Math-U-See Pre-Algebra covers the following concepts:
Negative Numbers: Addition
Negative Numbers: Subtraction
Negative Numbers: Multiplication
Negative Numbers: Division
Whole Numbers
Integers
Number Line
Exponents
Place Value
Expanded and Exponential Notation
The Digital Pack features 30 lessons and an introductory lesson where the teacher fully explains the concepts and provides sample problems.
Pre-Algebra Digital Pack includes:
12-month access to Pre-Algebra streaming instruction videos
Instruction Manual PDF
Lesson solutions
Skip Count Songs MP3s and Songbook PDFs
12-month access to digital manipulatives, using Chrome or Safari browsers
In just the few short weeks that we have been using Math-U-See, I have been watching my daughter gain more confidence in math.  The lightbulb is now on, so to speak.  I remember a day that she was watching one of the Digital Packs online and suddenly things clicked!  No matter how many times I had explained it before, she just didn't quite grasp the reasoning and such of what we were doing.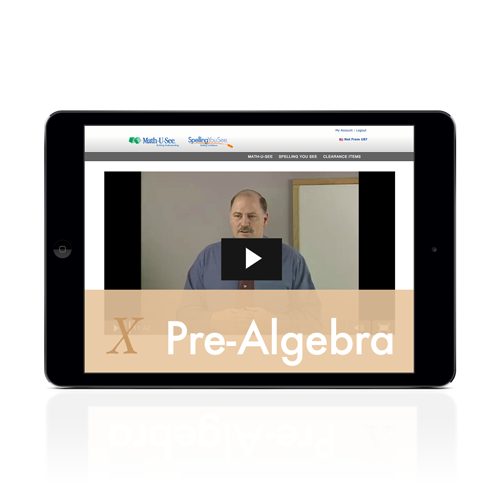 With the Digital Pack and the Math-U-See Manipulatives, she finally understood the why!  This program is wonderful for more visual or tactile learners like my daughter.
I asked my daughter what she thought about this Pre-Algebra program and his response floored me.  "It's easy, Mom".  It's Easy.  For a child who struggled with math and "hated" math.  It's Easy.  Things are clicking and I couldn't be more happy!
We have actually officially switched her over now to Math-U-See and I'm exploring it for our other children as well.  Who knew math could be understood so easily using blocks and manipulatives!  It's a winner in my book, for sure!
You can find out more about Math-U-See on Facebook, Instagram, Twitter, and YouTube. You can also click the banner below to read more reviews on Math-U-See on other levels.