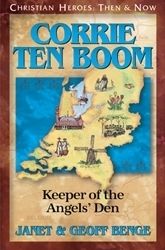 I was super eager to read and review YWAM Publishing's CHRISTIAN HEROES: THEN & NOW Corrie ten Boom: Keeper of the Angels' Den for The Old Schoolhouse Review Crew.  While on a church women's retreat in February, I was talking with a friend about Corrie Ten Boom.  She shared about the impact that Corrie Ten Boom had on her life and the amazing story of courage behind her.  When this opportunity came about to review this book, I jumped at the chance to find out more.
The past few weeks, the big kids (age 9 and 12) and I have been reading through the CHRISTIAN HEROES: THEN & NOW Corrie ten Boom: Keeper of the Angels' Den book and working through the digital unit study so we can learn more about this Christian Hero.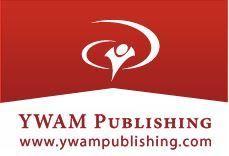 CHRISTIAN HEROES: THEN & NOW Corrie ten Boom: Keeper of the Angels' Den
is 208 pages long and is geared toward children ages 10 and up.  If you're not familiar with her story, Corrie ten Boom and her family lived in Holland.  They risked their lives to save many jewish people during the holocaust.  Reading about the persecution helped us to understand more of what it must have been like during that horrible time.
So far, we've made it about halfway through the book and it has my kids begging to read more every night.  It's taking us a little longer to read the book since we are doing the unit study as well and trying to do all the activities.  I'm also trying to read it to them when the littles are in bed.  As a parent/teacher, I really appreciate unit studies to help us get a little more in depth while we are reading history books.  I've been amazed at the things that I've been learning right along with the kids.
I printed the digital unit study, which is 75 pages long, three hole punched it and put it into a folder for easy use.  The digital unit study is helpful to reinforce learning through history, geography, essay writing, creative writing, reading comprehension, public speaking, drama, and art.  There are six questions in the unit study for each of the chapters of Corrie ten Boom and other ways to make the material come to life.  I found that the questions really provoked wonderful conversations between the children and I as we discussed what we would do if we were in a conflict where our faith was being tested.  I sure hope I have the courage of Corrie ten Boom in that situation!
YWAM Publishing has many other great Christian Heroes books available such as Amy Carmichael, C.S. Lewis, Lottie Moon, William Carey, and more.  Be sure to check out their website for the complete list.
CHRISTIAN HEROES: THEN & NOW Corrie ten Boom currently sells for $7.50 and also is available in Spanish and is also available as an audiobook, Kindle or Nook download.  I know we will definitely be checking out more of these books once we finish this study.  I think we will do C.S. Lewis next!
You can find out more on their Facebook page, Twitter, Pinterest, or on the YWAM Publishing blog.
Click the banner below to read more reviews on books by YWAM Publishing by the Schoolhouse Review Crew.